Be Your Own Teammate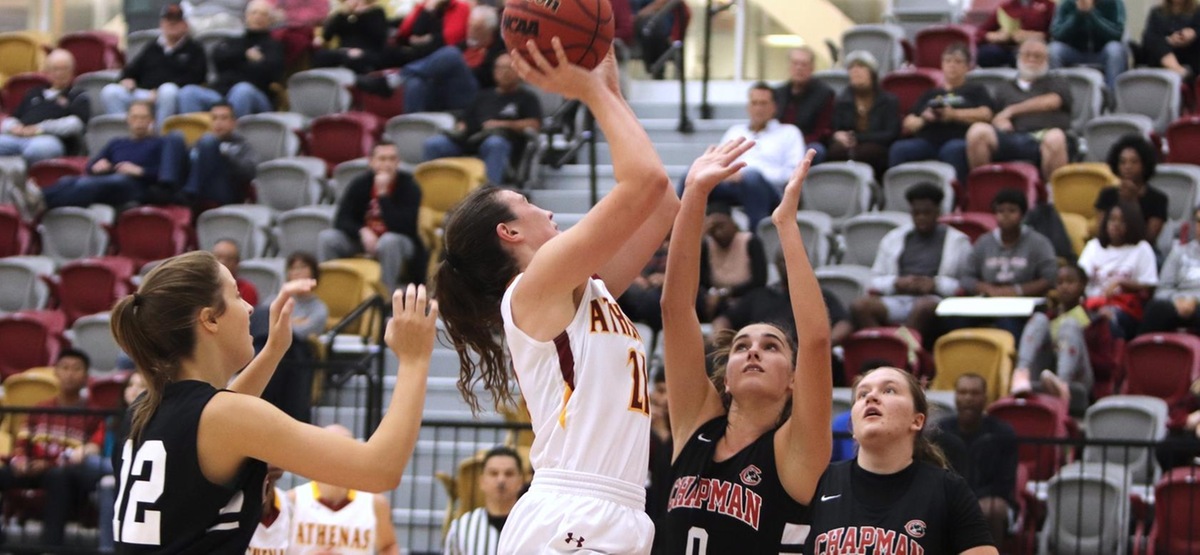 BY LINDSEY CLEARY
When I started the first varsity game my freshman year of high school, I ran around the court like a chicken with its head cut off.
My goal coming into high school was to make varsity. I was not good enough and I needed to get better. I did everything I could to improve: my Mom signed me up for extra trainings that summer and I played on four different teams during fall league. My Mom and I spent hours in that community college gym every Saturday where the games were, and I would hop on with any team that needed an extra player. I was not just doing this because I had to; I felt like I could spend the rest of my life playing basketball all day long. Then, soon enough, it was time for the real deal: tryouts. The week before, I went to the gym every day to shoot around and run three miles. I needed to be in shape so that I could hold my own against stronger, more experienced players.
"My doubts reached a point where I was either going to let them eat me up, or I had to find a way to fight against them."
When I made varsity, I was a swing player and one of two freshman on the varsity team. This meant I practiced with varsity, and played games with both JV and varsity. Each practice became a chance to exceed the expectations I had for myself. I ran hard to beat the upperclassmen when we did down-and-backs. When Coach gave an instruction or a critique, I took it to heart. If I made a mistake, we would need to restart a drill or, even worse, just move on. I felt as though I was letting down my teammates. I was the freshman that could not keep up and really did not belong on varsity. It was okay when I did something right. It was okay because that is what I should be doing; that is what I expected of myself. I mean, it looks silly to get excited over something so simple as making a layup. And when a teammate told me good job, I felt like I belonged.
Before each game I played with JV and varsity, it felt as though there was a cloud in my head. I was busy keeping track of the plays, making sure that I was listening to the right music and telling myself not to mess up, even though I probably was not going to play anyways. I kept thinking about all the ways I might mess up: what if I went in and and missed a wide-open shot? What if I messed up so badly that none of my teammates wanted me on the floor, or that Coach would never put me in a game again? Before the game even started my heart was racing. After the tip-off, I was constantly on alert whenever Coach looked down the bench, just in case he called my name. The whole time I was frantically preparing myself to go into the game, but at the same time preparing myself to not see a single minute of playing time. If I subbed into the game, I knew making a mistake meant I was getting subbed out. So I yelled at myself in my head, "You're better than this, why are you sucking right now, you don't deserve to be in." But maybe I was just going to be that player on varsity that did not play. I was okay at basketball, I did all right in practice, but no one would ever see me play well in a game. I was just in this place between being good enough to make varsity but not good enough to play and I was not sure how to feel about it. Or maybe I really just was not good enough period.
As if I needed more people to scrape away at my self-confidence, my first boyfriend and I broke up at the beginning of sophomore year. He told me I didn't belong on varsity. My doubts reached a point where I was either going to let them eat me up, or I had to find a way to fight against them. What he had said cut me deeply. It reached into my inner doubts about belonging on the team. I told myself then that he was just acting insecure because he was on JV, but sometimes the logical explanation does not succeed in changing the emotional one. In other words, it was really difficult to convince myself when I already believed I didn't belong on varsity. I decided to use the momentum given by that insult to train harder and prove him wrong and overall prove to myself that I really did belong. I learned to discipline myself harder and when I made mistakes, I told myself "You're better than that. Come on." I escalated to inwardly scolding myself about how important it was that I did better. I counted on my parents and friends after games to tell me "good job" and I appreciated it, of course, but I could never tell myself good job. I did what I was supposed to, and there was still room for improvement. I made mistakes and I needed to work on those areas. If I focused only on the good things that I did then how was I going to get better? Those didn't matter as much as knowing what I needed to get better at.
"Or maybe I really just was not good enough period. "
The next two years of high school felt like a cycle of ups and downs. I found my role on the team as a post player, but somehow in games I just couldn't do as well as I did in practice. A foul would turn into a turnover, and a missed layup turned into getting beat on defense. I started to notice that when I felt like I was going to have a bad game, that usually turned out to be true.
Going into my senior season, there were only two returning players on varsity and we had a new coach. She focused on building team culture and finding the strengths of each player. She believed in each of us and I felt that. We all needed each other and my teammates and I wanted to prove everyone wrong who thought this was just going to be a 'building' year. Every Monday, Coach spent time doing mental training with us before practice. I had never spent time on the mental aspect of basketball before, and I found myself opening up to reflect on what goals I had set for myself and what tangible ways I was going to go about achieving them. I had to recognize what I was doing well in order to find how I was going to motivate myself to get better.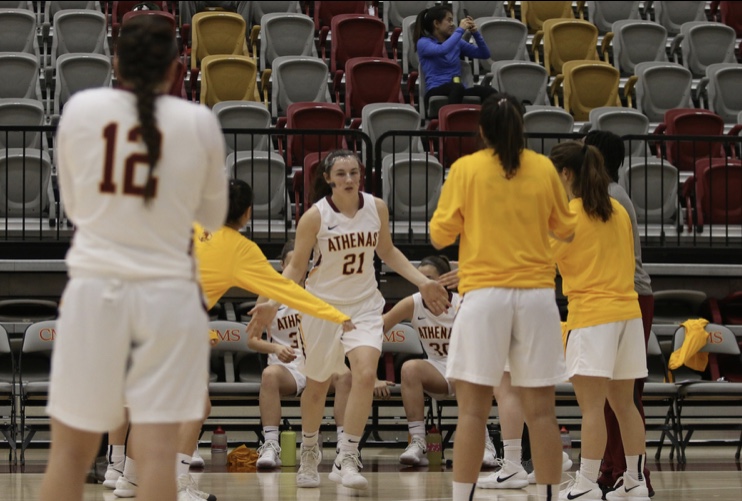 Our team really had nothing to lose because no one expected much out of us. Everyone else was building up their skills and learning to play at a higher level. I recognized the potential in all my teammates and worked to encourage them and help them get better, which forced me to slack off when it came to critiquing myself. What we focused on in practice was not just who was the best skilled player on the team. Being a teammate mattered too, and as a result our bench that season came up with cheers and motions to do depending on what happened on the court. For example, every made free throw was followed by a synchronized *clap clap dab* by everyone on the bench. I did not have time to doubt myself on the court. When I turned the ball over because I travelled, there was no horn, no sub coming in to get me out of the game. When I did come out, my coaches pointed out what I could work on and how I could do that. We won games despite what outsiders thought and no matter what the outcome was we still went around in a circle after the game to point out what the person next to us had done well.
I found myself in a place where I did not get down on myself for missing a layup or losing a game. It wasn't because I didn't care, but because I discovered how to focus on something bigger than myself. I'm not saying all my problems were solved, but focusing on setting goals and working with my coaches in a supportive way gave me tools that helped me fight the habit of focusing on negative outcomes. I found ways to focus on what I was doing well. One of the things that helped me be gentler towards myself was learning how to be a more supportive teammate. Understanding how to build up the confidence of my teammates even when they made mistakes allowed me to learn how to be more lenient to myself when I made mistakes.
"It wasn't because I didn't care, but because I discovered how to focus on something bigger than myself."
Now in college, I recognize the damage that I was doing to myself when I talked to myself so negatively. And I see plenty of players that do the same, especially my teammates. It isn't just a simple realization and with a cure-all solution. I still find myself being too hard on myself and brushing off the recognition of others. One of my coaches best explained it to me last year: she said, if you wouldn't say that to your teammate, why would you say it to yourself? When I look at my teammates, I see great players for whom I love losing my voice. When I'm in the gym by myself and my shots aren't falling, I start to get frustrated. But I have learned, and keep learning to tell myself, "You're good."